Employment Opportunity
Employment Opportunity
A fulltime position is becoming available at McLellan's Plumbing & Heating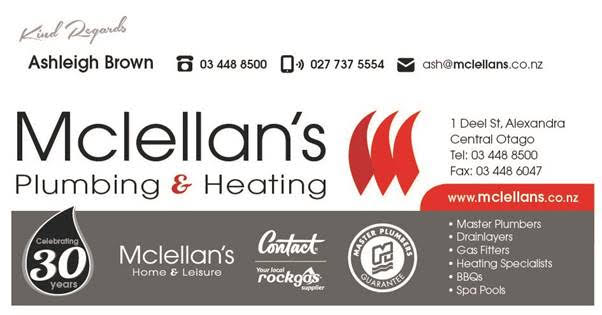 McLellan's Plumbing & Heating is a leading service provider to the Central Otago Area and prides ourselves on outstanding customer service.
We are all about plumbing & heating and also supply Home & Leisure products in our busy showroom.
A fulltime position is becoming available for a role in sales & general administration duties. Ideally we are looking for someone who:
• Has excellent communication skills
• Is well presented
• Takes pride in offering valued customer service
• Has an outgoing personality
• Is a team player
• Has a good understanding of Technology & willingness to learn
In return we offer a competitive salary, good working conditions and a friendly team to work with.
Think this sounds like you or one of your mates? Give Rory a call on 03 448 8500 or email your details through to [email protected]
This article was originally posted on: December, 7th 2022