Dunstanza Choir Update
Dunstanza Choir Update
Dunstanza will be travelling to Dunedin this Monday 12/13 June for the Big Sing in the Town Hall. This is a nationwide singing competition held in regions across New Zealand. Winners from each region will compete in a Grand Finale later in the year.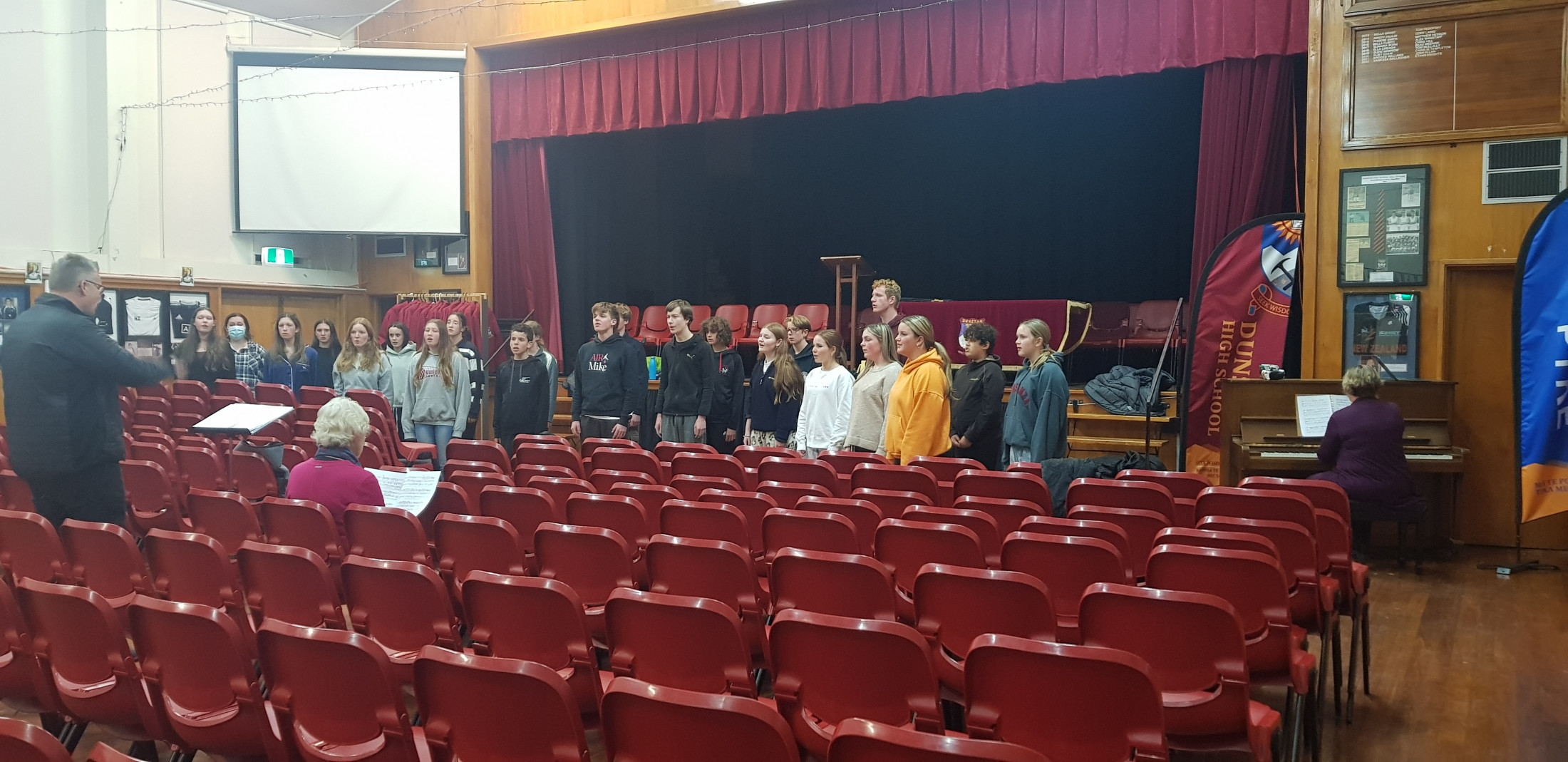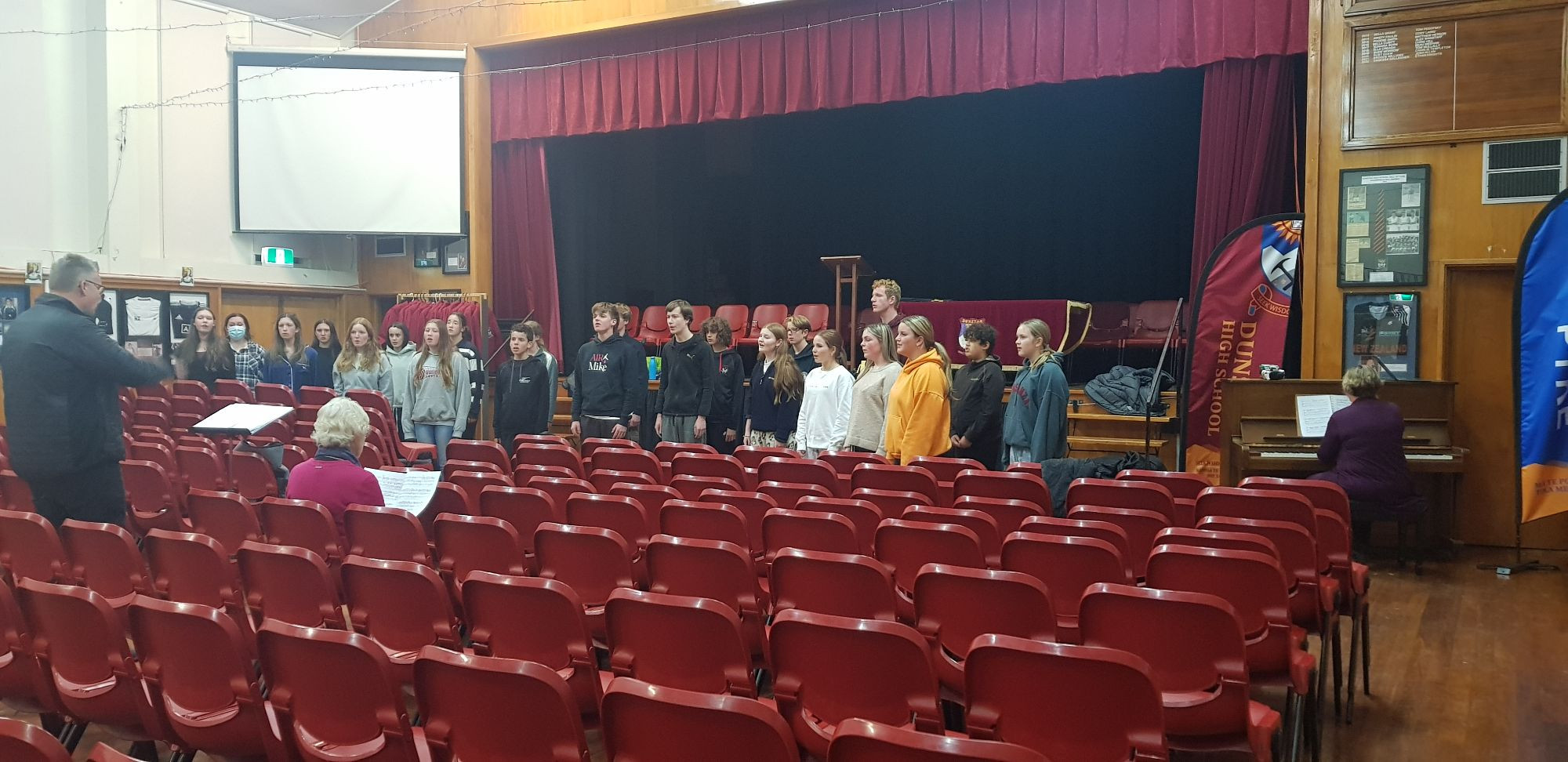 Rehearsals are held every Tuesday evening in the school hall with Choir Directors Mr Meissel, Mrs Barnes and Liz Conway.
The students will sing a selection of songs at Monday afternoon's competition, then will perform in the evening at a gala concert in the Town Hall where results from the afternoon's performances will be announced. During their travels home on Tuesday Dunstanza will perform at two schools, Millersflat Primary School and Lawrence Area School.
Goodluck Dunstanza!!
This article was originally posted on: June, 7th 2023